MEET THE DIRECTOR
Sarah Fairhurst
My name is Sarah Fairhurst and I am the Preschool Director here at World Elite Kids. Growing up I was always involved in performance based activities which eventually lead me into the world of competitive cheer.
I've been teaching preschool aged students for about 15 years. I've taught Tiny Cheer Teams, Preschool Gymnastics, Preschool Cheer & Tumbling and now head up our Performance Cheer & Preschool programs here at World Elite Kids.
I am a 2010 Graduate of Kent State University with a Bachelors in Hospitality Management. My certifications include: CPR/First Aid/AED, USASF Certified, Concussion, & Sensory Inclusive training.
I love teaching the preschool age because they are always excited to see you and learn new skills. Watching them grow is one of the most exciting things we get to see every week. We get to make an impact on their lives at such a young age – and when you start to see the successes they make you see their faces light up and it is one of the most rewarding things as a teacher to see!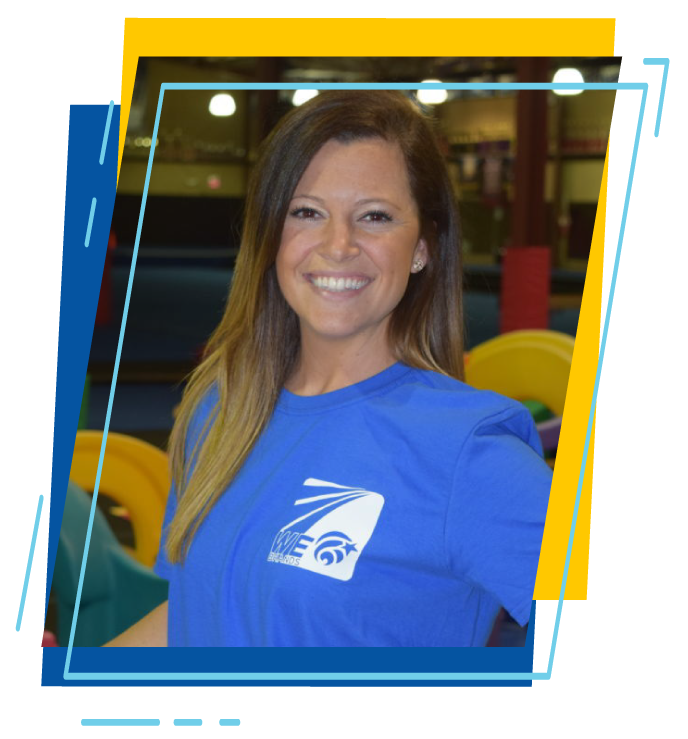 REGISTER FOR CLASSES TODAY
All of our classes and tuition run monthly. First pick the day and time you want to attend the class and then click register.
HAVE QUESTIONS ABOUT OUR PRESCHOOL TUMBLING CLASSES?
A World Elite Kids customer experience rep will be in touch with you within 24 hours.