Field Trips at World Elite Kids
Where The Fun Never Ends!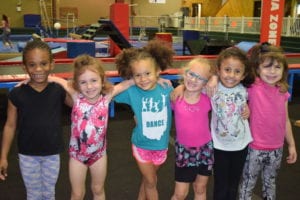 We offer space to anyone looking for some physical activity! Boy scouts & girl scout troops, preschools etc.
Cost: $100/ field trip (under 15 kids-60 min)
$7.00/child 60 minutes
World Elite Kids offers field trips to help enhance daily fitness for every child. Bring your students or girl scout & boy scout troops and enjoy a day full of fun, excitement, and memories you'll never forget!
Field Trips with WE Kids is offered in both Brecksville & Tallmadge locations!
Contact Sarah Tedrick – (330) 633-3160
Sarah@worldelitewe.com